Featuring Michelle "Mush" Lee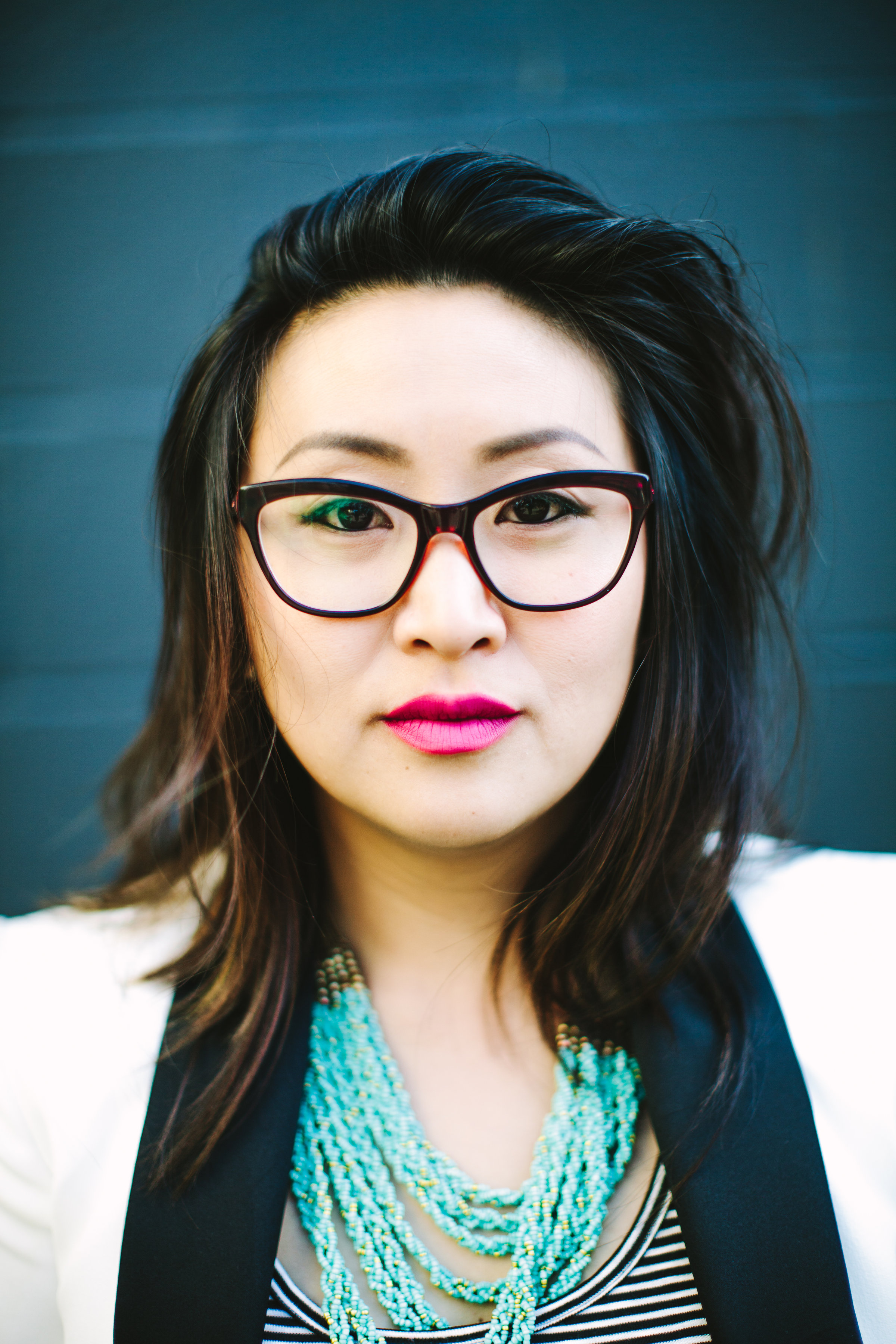 Michelle Mush Lee, Ed.M., is a poet, educator and arts and culture advocate who uses poetry to preserve the water of her story in this American desert. She moves from the intersection of mind, heart and spirit, and is propelled by what learners do know. Mush's presentations and storytelling have been featured on HBO, PBS and AfroPop, and at the National Asian American Theater Festival, the New Works Theater Festival and the Brave New Voices Festival. She holds a B.A. from the University of California, Berkeley, and an Ed.M. from San Francisco State University with a focus on equity and social justice. Mush is a former Compasspoint Next Generation Leaders of Color Fellow and is frequently a featured speaker on racial literacy, spoken word pedagogies and contemporary youth poetry movements. Mush currently serves as an advisory board member for the Alameda County Department of Education's Integrated Learning Specialist Program and as a senior advisor of pedagogy at Youth Speaks, Inc. She is the founding CEO of Whole Story Group, Inc., a creative consulting firm specializing in story-rich strategies for social change. www.wholestorygroup.com
We had the opportunity to interview author Michelle Mush Lee, whose essay "Stay" appears in All the Women in My Family Sing. This is what we learned...

What inspired you to write your essay for this anthology?
South African writer Antjie Kroger described meeting a nomadic desert poet in Senegal. He shared with her the role of the poet in his culture. The job of the poet, he explained, is to remember where the waters holes are — survival of the whole group depends on a few water holes (scattered throughout the desert). And when the people forget, the poet leads them to it.
In my life I have used poetry to preserve the water of my story in this American desert. My grandmother didn't buy Tums or Alka Seltzer when I had a stomachache, my 할머니 (grandmother) gave me acupuncture with a sewing needle in the living room of her apartment. We didn't buy hamburgers and french fries. We ate lotus root and rice.
I am a cis-woman. I am a mother and an artist of color and child of voluntary immigrants, born inside cold waters of Korean War pinned to the undertow of my grandmother's generation's version of #NoMuslimBan. East Asian, Arab, Jewish, African brothers and sisters have been kept from stepping onto these American shores. I am island and mainland, new world and old country. And just as so many of the students I've served, I, too, have felt trapped between the hyphen that says we are culturally, here. And not.
I write because I must. I write toward possibility. I write to see and be seen; to heal and be healed.
I write in gratitude for the child, poet, for the youth worker, for the lifelong learner, who creates a way out of no way; who commits his or her life to preserving that path for countless others.
What is one of the most memorable challenges you have experienced as a woman of color in the twenty-first century?
Getting carded for a rated-R movie. (I am 35.)
Scouring Amazon.com parenting books for blended families of color, specifically Asian Pacific American families, and finding nothing. I was a step-mom of two small children for 10 years and nearly every parenting resource on the subject was written by white women, seemingly for white women.
Establishing my own creative consulting firm as a single mom. The most memorable challenge I am experiencing is something all parents, regardless of race/ethnicity.
Let go of anger. Practice forgiveness. Every day during my divorce. Inherently I knew, I could not pen another poem until I had learned to forgive myself.
Give an example of women's roles in today's social justice movement.
My sheros: Jeung Eunsok. Yu Gwansun. Yuri Kochiyama. Frida Kahlo. Grace Lee Boggs. Margaret Cho. Representative Maxine Waters. Rosa Clemente. Sisters of Hella Organized Bay Area Koreans (H.O.B.A.K). Jessa Brie Moreno and White Educators for Racial Justice (W.E.R.J.). Faviana Rodriguez. Kristina Wong. Palestinian mothers in the West Bank. Laree Pourier and First Peoples Fund. As artists and women of color in the movement for liberation and justice, we are tasked with ascertaining meaning out of ambiguity. Our role is far from simple. The gift of Woman requires we be both ocean and shore, life giving and grounded. We must continue to be as humble and precise in thought and action as a single grain of sand, while remembering the water of our lives. To remember the water is to resist forgetting the thing that gives us strength to bear with what the moment is and is not. These have always been the contributions by the women in my family.
What do you most hope readers will take away from reading this book?
Beyond all, I hope the pages of this book inspires sensation. It's the first thing I'd ask: how did our stories move with and inside you? Did you dance from the anxiety of words? Were you buoyant? Did you bounce from a permanent un-doing? Did our stories quake a new remembering within you? Did you, too, feel the thunder of ancestors' chants and loud hammering of spirit tools? Did the flesh of your feet split open when you read how gold woman escaped barefoot in the midnight of her marriage? Did your soul give thanks for sublime hidden spaces—mandalas and mandorlas-- the oppressor will never touch? Did you rage for the sorrow that cannot be borrowed? Did you, after reading me, stand in a mirror of mutuality and welcome the unmasking? Or was there a fraught silence for the beauty of its translation into flesh cannot be bought? Do you long to leave without any of the masks or fictions we have made for ourselves? And what stories do you sense rising up in your own new nakedness?
Website: www.wholestorygroup.com and mush@wholestorygroup.com