Featuring Charina Lumley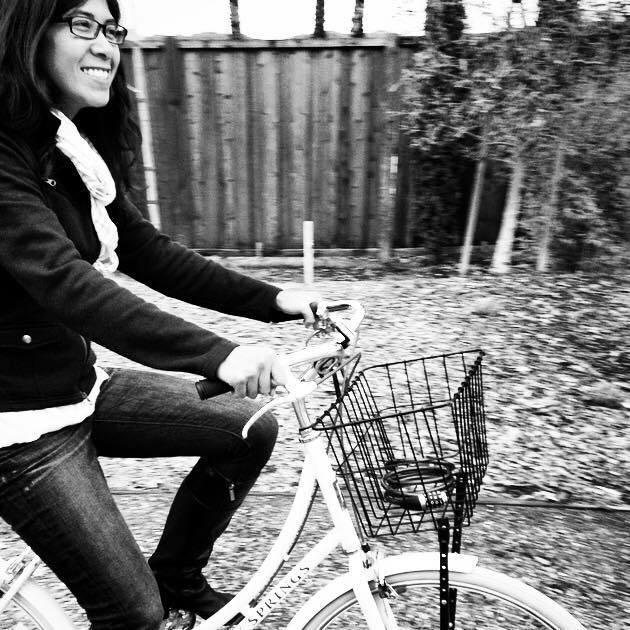 Charina Lumley is the COO of Movemeant Foundation, a 501(c)(3) nonprofit organization that provides life-changing health and fitness programs to young women so that they may learn self-esteem, self-confidence and positive body image. Charina has been a senior-level publishing executive with nearly two decades of successful sales, marketing and business development experience at such titles as Dwell; Backpacker; Climbing; O, The Oprah Magazine; Men's Health; and Martha Stewart Living. While she spends most of her time chasing social impact, Charina also chases the bike in front of her, the latest food truck and her adventuresome son.
We had the opportunity to interview author Charina Lumley, whose essay "The Payat Paradox" appears in All the Women in My Family Sing. This is what we learned…

What inspired you to write your essay for this anthology?
Now, more than ever, I think it's critical that women write and share their moving and personal stories with one another. Writing our stories allows us to gain perspective on our experiences, while sharing stories allows us to build a connected community and allows us to better understand each other, and therefore ourselves, in a deeper way.
Give an example of women's roles in today's social justice movement.
The past several years have given birth to a number of powerful women's voices on a global scale. From humanitarians to authors to scientists, women are living in a unique time where we have access to their inspiring stories quite literally at our fingertips. It's through that accessibility that the impossible no longer feels out of reach. Everyday there's another new example of a female leader forging a new path that we can all walk down together, and that created a level playing field for many social justice leaders today.
What do you most hope readers will take away from reading this book?
This anthology is full of women just like me and just like you. Women who struggle with their environment; who wrestle with the difficulties that stem from living in a multi-cultural world. The stories they share of overcoming adversity is nothing short of inspiring, giving hope that every day women just like us can too feel empowered to make change in our own lives and the lives of others.